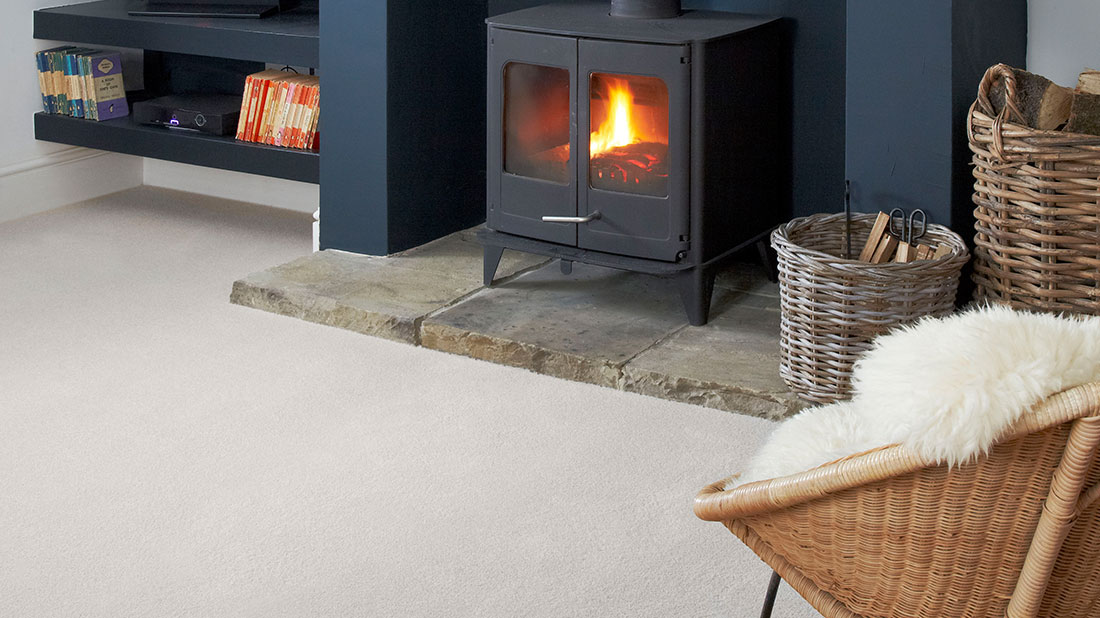 27 Sep

The best flooring options to keep warm in winter

As the nights draw in and the weather gets colder, it can only mean one thing…winter is coming!

But rather than relying on expensive heating costs to keep you warm in your home or office each year, is it not better to invest in a flooring that'll help keep you warm for longer and more efficiently?

With that in mind, here are the best flooring options to keep your home or office warmer this winter, so you don't have to rely too much on your heating.
Carpet
Carpet is the natural choice for keeping your home or office warm as it's thick, cosy, soft and comfortable underfoot which all contribute to reducing heat loss. Carpet can also be installed with an extra warm underlay and underfloor heating, thus boosting warmth further.
It goes without saying that wool carpet is one of the best, but more expensive flooring options to keep your home warm. As an effective insulator with thicker fibres, pure wool is great for reducing both heat loss and energy bills. With a wool carpet it is easy to add the contemporary look of a modern flooring, but with the warmth and comfort of 100% quality British yarn.
If you haven't quite got the budget for wool carpet, you could install a polypropylene or wool-mix carpet instead. Typically a blend of 80% wool and 20% man-made carpet, wool-mix carpet is less expensive but still holds in heat naturally and effectively.
Cork
Cork is made up of tiny little air-pockets which capture heat within them and repels cold air from getting in, making it a good option for keeping your home or office warm during the colder winter months, although not as good as carpet.
It's extremely durable, sustainable, good for the environment and holds and number of health and safety benefits so it might be a suitable option if these factors are important to you or your business.
Cushioned Vinyl Flooring
Cushioned vinyl flooring is a great option for keeping your home warmer as it is made up of five different layers and can be heavily cushioned underneath, giving it a warm and comfortable sensation underfoot.
Given it's thickness potential, it makes for a warm and cosy flooring. Added bonuses with cushioned vinyl are that it is stylish, durable, easy to maintain and comes in a variety of flooring styles, including wood, tile and solid colours.
Underfloor heating
Suitable for many types of flooring, including carpet, tile & stone, wood, laminate, wood or vinyl, underfloor heating can guarantee that your home stays warm during the cold winter months and is a more efficient way to heat your home, than radiators.
Read our guide on the best types of flooring for underfloor heating here.
Whatever warmth boosting flooring option you decide to go with, get in touch with the friendly team at Kennington Flooring, Oxfordshire's largest flooring showroom.