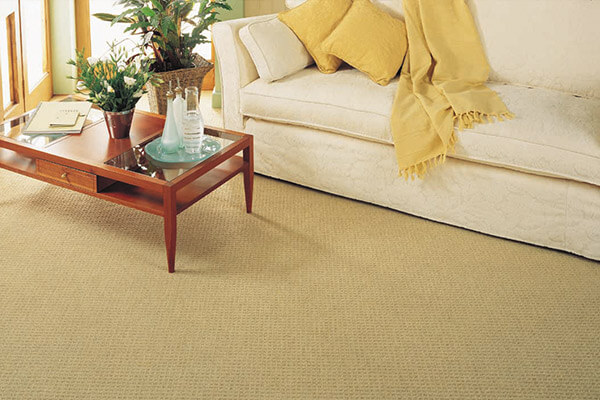 14 Dec

Can you have underfloor heating with carpet?

When the nights get colder, what could be better than coming home to a cosy, warmed up home heated with underfloor heating? Not only does it make your rooms super cosy but it's a more efficient way to heat your home, than radiators, for example.

At Kennington Flooring in Oxfordshire, we regularly get asked by our lovely customers whether underfloor heating is suitable for carpet. The answer is YES, however you need to consider the following important factors before you go ahead:
We don't recommend you use a carpet that's too thick as it restricts heat and you won't feel the benefit. A thicker tog carpet can cause an overheat under the carpet.
As a guide you should use a carpet tog rating of 1.5 or below.
In addition, you'll need to use a lightweight tog underlay. Sponge is a good material to use as it can be very lightweight, about 0.5 tog.
We wouldn't recommend latex foam or felt underlays as the material could restrict heating of your room.
As a rule, it's not advisable to go above 2.5 tog for the combined carpet and underlay.
Always check the tog rating of your existing carpet with your flooring supplier if you want to use that with underfloor heating.
Also, always read the guidelines provided by your underfloor heating supplier before purchasing a new carpet or other type of flooring.
Always let your underfloor heating (UFH) supplier know which rooms will be used for carpet as this could adjust their installation plans.
Make sure your underfloor heating supplier is part of the National Trade Association.
What other types of flooring can be used with underfloor heating?
You can use a wide variety of flooring for underfloor heating, however some work better than others as they are better heat conductors. Here's a list of the flooring types you could use in your home with UFH.
Tile & Stone – these have a high thermal conductivity and can be heated up to 29°C but are not very cosy.
Wood & Engineered Flooring – thinner wood flooring is better for increasing warmth however it must not exceed 27°C.
Laminate Flooring – most laminate floorings are suitable but always double check with the supplier first (both flooring and UFH).
Vinyl Flooring – high quality vinyl flooring has benefits as it heats up and cools down quickly. Also restricted to 27°C but offers a luxury feel to your heated flooring.
Karndean Flooring – A perfect choice for underfloor heating in bathrooms and kitchens as it's warmer and softer than ceramic or stone tiles in particular. Surface temperature must not exceed 27°C with Karndean flooring either.
Carpet is a wonderful choice for your underfloor heating as its cosy, warm and soft underfoot however there are other options available.
If you'd like to know more about the flooring types to suit your underfloor heating, speak to us at Kennington Flooring Oxford today.