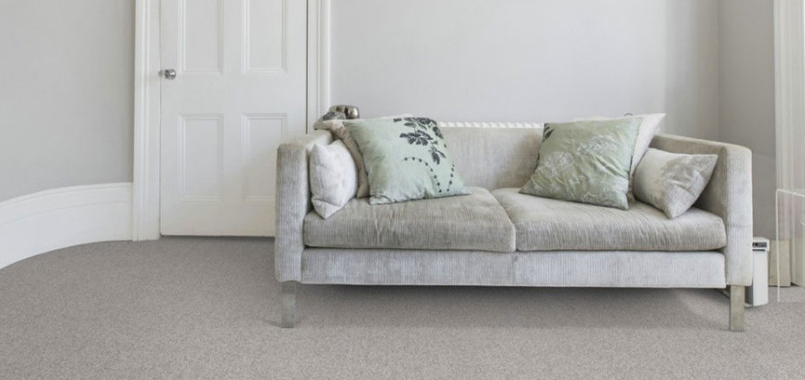 25 Feb

A guide to buying carpet underlay: Which is the best?

There are many different types of carpet underlay available on the market today, which can sometimes be confusing for consumers. We believe to correctly choose the right underlay for your home's carpets, it's important to understand why underlay is so important.
Why use carpet underlay?
Underlay should not be viewed as a flooring 'accessory' and not an optional extra. It plays an integral role in how a carpet wears, feels and looks.
The correct underlay can increase the comfort level and lifespan of your flooring drastically. Pretty impressive, huh!
Here are more reasons why your carpet NEEDS underlay:
As mentioned- comfort! Underlay adds a cushioned depth of comfort underfoot
Underlay acts as a shock absorber, which means your floor will be better protected from wear and tear
Underlay could save you money on your energy bills, as it acts as an insulator by trapping heat under the carpet
It helps with soundproofing your room.
It helps your new carpet look better for longer, by preventing it from flattening
What type of underlay is best for carpets?
There is more than one kind of underlay and some are more suited to specific flooring types and rooms of the home.
Here's a list of the best underlays for carpet:
PU Foam or PU underlay
PU foam underlay has fast become the most used type of underlay in the UK market, since it was first developed in the USA. It's light, easy to handle and made from 85% recycled materials, so it's kind to the environment too.
PU foam is the most recommended underlay for carpet given it's luxurious cushioning and comfort underfoot. It's great for keeping in the heat, reducing sound levels and available in different types of thickness, density and quality which suits all budgets.
Waffle Underlay
There's no prizes for guessing where Waffle Underlay gets its name from!The waffle pattern on its underside means that the in-built pockets of air works wonderfully in improving comfort and carpet longevity. Made from rubber, it is also great for thermal and sound installation.
A key benefit of Waffle Underlay is also that its pocket construction allows for more air to flow when vacuuming, which essentially keeps carpet cleaner. Result! It is available in various thicknesses and is great for all rooms of the home.
Crumb Rubber Underlay
Made from 85% recycled materials, crumb rubber underlay is dense, it's durable, and again, ideal for use all around the home. Due to the fact it's tough and highly resistant to indentation marks from heavy furniture, it makes it fantastic for areas of the home where there are lots of footsteps.
Rubber Underlay
Replaced as the most popular underlay by PU foam in recent times, rubber underlay has perhaps seen better days but it is still widely used around homes, particularly for carpeted stairs. Rubber underlay is also a great insulator of heat and sound, long lasting and is guaranteed to increase the lifespan of your carpet.
Low Thermal Resistance Underlay
Available in two types, for either carpet or wood, Low Thermal Resistance underlay is perfect for use with underfloor heating. This kind of underlay is made from rubber with a low tog rating. A tog rating is a measure used to determine how effective underlay is for heat insulation.
The lower the tog rating, the better it is for underfloor heating, as it means that more heat can travel up through the flooring and into the room. A high tog rating is more suited for when the home is heated with conventional heating systems as it is desirable here for less heat to travel up through the floor, keeping rooms toastier.
At Kennington Flooring, we make it our business to be at the top of the game in the flooring world. Having been in business for over 30 years, we know all there is to know about flooring options and accessories.
To discover how we can help you transform your home flooring, call our team today on 01865 401 700 or contact us online