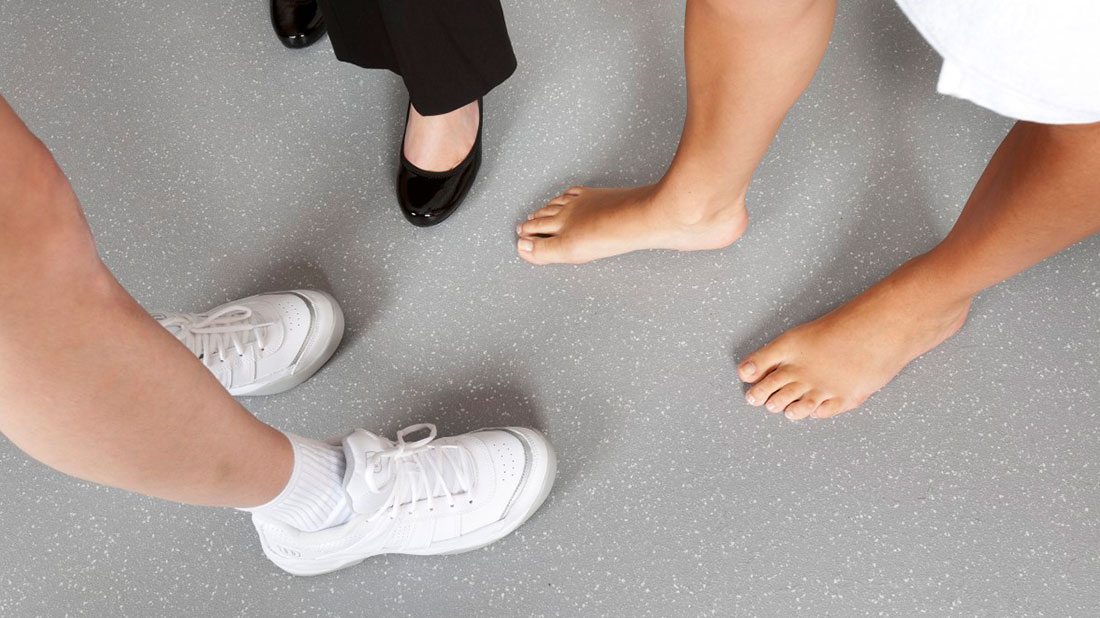 23 Jul

The 3 most suitable and durable commercial flooring options

Commercial areas such as hospitals, clinics (GP, veterinary, dentist, etc), kitchens, airports, schools and other commercial institutions lawfully require safe, non-slip flooring solutions.

Commercial safety flooring has increased slip resistance to help prevent accidents from occurring. They also need to be hygienic and durable as they are often high-traffic areas with heavy footfall.

So with that in mind, here's our breakdown of the 3 most suitable and durable flooring options for your commercial area.
Rubber
Rubber is well-suited to commercial locations as it's non-slip (Rubber isn't a Non Slip), hygienic and hard wearing, making it a safe, suitable and highly durable commercial flooring option. It's also easy to keep clean and resistant to fading, burns and daily wear – virtually impossible to wear through, in fact. At the same time, it has a level of softness and impact absorbency.
As an added bonus, rubber flooring comes in a range of visually appealing patterns, designs and colours, so you can add a unique touch to your everyday commercial area.
Non-slip safety flooring
Creating a safe environment and minimising injury in your commercial area is paramount, and non-slip flooring ensures that you create exactly that, especially in high-traffic, high-risk and hazardous areas such as hospitals, bathrooms, schools or kitchens, where water and other spillages are a frequent occurrence.
Non-slip safety flooring is thick, durable and offers increased grip making it the perfect flooring options for the above and more commercial areas.
Cork
Cork is a very popular choice of flooring in commercial areas as it's eco-friendly, durable and holds a number of health and safety benefits. Modern technology sources have been unable to match cork's durability, strength, and natural elasticity, making it one of the best natural flooring choices.
Cork contains suberin, which also makes it hypoallergenic and pest-resistant. It is one of the most sustainable sources of wood in the world, meaning Cork not just an ideal material for flooring but an environmentally friendly choice, too.
Oxfordshire's No. 1 Commercial Flooring Supplier & Installer
For over 30 years Kennington Flooring have developed a close professional relationship with some of the UK's leading commercial flooring manufacturers, which has enabled us to give the consumer very competitive prices.
To make your business or workplace safety-compliant with our flooring, call the Kennington team today on 01865 401700 or get in touch via our contact page.