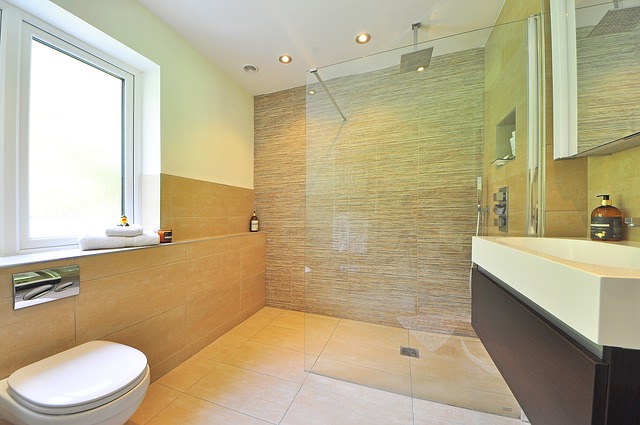 27 Feb

What is the best flooring for wet rooms?

If you're thinking of installing a wet room in your bathroom, you'll probably be wondering what type of flooring you need. Our handy guide will give you the advantages and disadvantages of using a variety of flooring options, so you can make the best-informed choice.

What is a wet room?

A wet room is basically a room with shower installed, but without the shower tray. Usually installed within the bathroom, a wet room should be fully tiled by a professional from floor to ceiling, have a properly installed drainage system and have an individual shower screen to protect your other bathroom features, such as a toilet, sink, towels, etc.

They can be great feature for anyone, no matter what size your bathroom is. They're useful for accessibility, easier to clean, can improve use of space (especially if your bathroom is on the smaller side), come in many different designs and can even increase the value of your home. The one downside is that they can be expensive.

Can you install any flooring type in a wet room?

No. The only floor you can use in a wet room is one that can be welded. Wet rooms are normally installed with one or two sheets of flooring welded together which is capped and coved up the wall with all joins welded to prevent the water ingress.

Here are the most suitable flooring options for your wet room:

Ceramic Tiles

Ceramic tiles are a decent choice as a suitable wet room floor as they are:
Very stylish, so can give a better and more quality finish to your bathroom flooring
Easy to pair up with tiled walls
However, there are some downsides to using tiles for your wet room. They are:
More expensive to purchase and install
More difficult to clean and maintain
Non-slip resistant, therefore you need to purchase extra slip resistant tiles, which is again, more expense.
Commercial safety flooring
Commercial safety flooring, like Altro or Polyflor, is a great choice for your wet room as it's:
Non-slip – with increased grip, it's excellent at preventing accidents in a wet environment
Waterproof, an obvious benefit in a wet room
Durable
Stain-resistant
Easy to clean
More affordable
They also come in a variety of styles and colours, which means your wet room can be safe and stylish.
If you have any questions regarding flooring options for your wet room, bathroom or any other room in your house or office, don't hesitate to get in touch with us at Kennington Flooring.