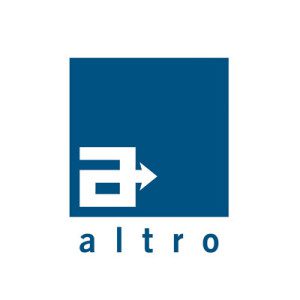 Altro Flooring
Altro are the pioneers of safety flooring, making them one of the leading safety flooring authorities and the go-to choice when choosing safety flooring for your home or workplace. Available in heavy duty, versatile, inspirational and specialist solutions, Altro's durable flooring exceeds international safety and hygiene standards. They also offer sustained slip resistance for the life of the product, so you can be confident you've made a long-lasting, quality choice.
As a family business with human values, Altro is committed to putting their customers first, and this reflects in their products. From design to manufacture, every Altro floor is designed as a quality investment, combining functionality with safety for practical, durable flooring you won't need to replace. Altro's attention to detail doesn't stop there. Style matters and with up to 42 colours per range they guarantee you the safety flooring to match your existing styles for rooms that impress.
For commercial areas, Altro's rubber flooring is a highly resilient and versatile flooring choice due to its anti-slip, durable and visually appealing characteristics. Rubber flooring also has additional benefits; resistant to fading, burns, and daily wear, you are guaranteed a long-lived, practical, safe flooring you can rely on.
For a more luxurious flooring finish, Altro manufacture and supply truly stunning vinyl tiles, combining cutting-edge materials with manufacturing processes to deliver beautiful vinyl tiles. Advances in printing technology means they are now able to produce vinyl tiles in realistic wood, stone, and ceramic tiled finishes, with a host of added advantages. Available with textured and embossed finishes, vinyl tiles can even mimic the feel of natural materials such as oak or tigerwood, so you can choose the look you want, down to the last detail.
The team at Kennington Flooring are proud to work with such passionate and dedicated flooring manufacturers, bringing you products we trust to the people who need them the most – our customers.
We will offer you an exceptional customer experience and continually put your needs at the heart of what we do. With similar values, Altro are the perfect flooring supplier, enabling us to provide you with some of the most reliable safety flooring available.
Our Range of Altro Flooring Products