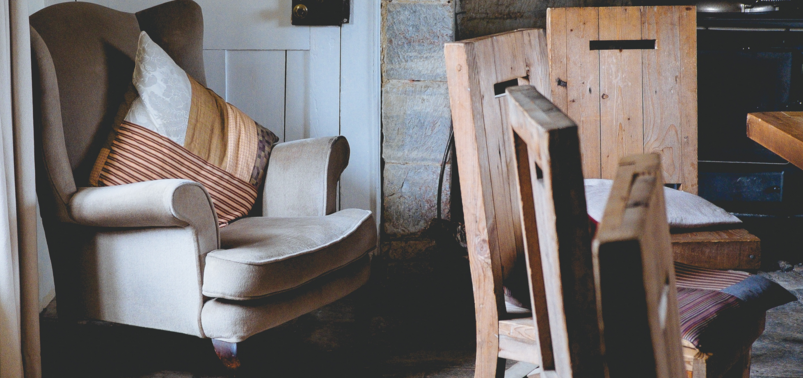 18 Jan

Top 5 Affordable Alternatives To Cheap Carpets

When choosing carpet, it can be tempting to settle for the cheapest option. This is especially true if you are renovating your house to a budget or working on a large-scale commercial project. You might save money initially, but there are several reasons why cheap carpets are a poor investment.

Cheap carpets wear underfoot and damage easily. Their colour fades and they stain when dirtied. They can look good when they are first fitted but poor manufacturing and cheap quality means that cheap carpets don't last, leaving you with tired flooring that needs to be replaced.

One of the biggest reasons people choose the cheap option is cost. To help you get around this, we have compiled a list of our top 5 affordable alternatives to cheap carpets. Your flooring shouldn't be poor quality, but it doesn't need to be expensive, either. Here are our top five:

Man-made carpets are the best all-round alternative to cheap carpets. Combining quality manufacturing with practical applications, you can carpet everything from your front room to your office with this long-lasting flooring. Man-made carpets are durable and stain resistant, so you don't need to worry about spills or scuffs. They also hold their colour. Long-lived and competitively priced, this makes them excellent value for money.

Man-made carpets come in a range of materials. At Kennington we offer nylon, polypropylene, and polyester. Of these, nylon is the most popular as it is the easiest to customise with your designs and patterning.

If you are interested in carpeting your rooms with man-made carpets, find out more about our full range here.

Most people associate wool with luxury and cost. Ideal for living rooms and studies, wool mix carpets are 80% wool and 20% man-made fibres, giving your rooms the style, class, and texture of a wool carpet at a more reasonable cost. The addition of man-made fibres makes wool mix carpets more resistant to stains and general wear than full wool carpets.

You will pay more for a wool mix carpet compared to the cheapest carpets available, but because they retain their look and quality, they will last for years, making them a better investment than the cheapest flooring.

To find out more about this luxurious, affordable flooring, call our sales team today on 01865 401 700 or contact us online here. 

Hardwearing and capable of sitting on laminate, Vinyl, or concrete without underlay, carpet tiles could be the long-lasting solution you have been looking for. Carpet tiles are inexpensive and come in a huge range of styles, making them suitable for both commercial rooms and your home. They are easy to install and even easier to replace. Should one of the tiles become damaged, simply replace that tile, saving you from having to refit the whole room.

Our Huega carpet tiles are robust, colourfast, and come with a seven-year guarantee, making them an excellent affordable alternative to cheap carpets. Made to the highest manufacturing standards and available in a wide range of colours and styles, they can be designed to suit almost any room.

Read more about Huega carpet tiles here.

At Kennington we offer several excellent flooring alternatives to cheap carpets. Luxury Vinyl tiles provide a modern, long-lasting feel, combining the latest manufacturing technology with natural textures for an affordable, quality finish to any room.

Natural products are often a contributing factor to flooring prices. Using advanced printing, luxury Vinyl tiles can be designed to emulate wood, stone, ceramic tile finishes in both appearance and texture, for an affordable take on high-end materials.

The practical benefits of luxury Vinyl tiles makes them well-suited to both commercial and residential rooms. Whether you're flooring reception spaces or refurbishing your kitchen, luxury Vinyl tiles are hardwearing and easy to clean, making them perfect for busy hallways and cooking areas. As a tile flooring, individual tiles can be replaced easily at low cost.

Find out more about this affordable, long-term flooring by calling our sales team on 01865 401 700 or contact us online here. 

Vinyl flooring is the best high quality, low cost alternative to the man-made carpet. The PVC material makes cleaning and maintaining this floor simple, and keeps it protected from most scratches and dents. Modern Vinyl also benefits from added comfort, being warmer and quieter underfoot than its predecessors.

We stock three categories of Vinyl; lino, marmoleum, and cushioned Vinyls. Functional and comfortable, they can be used across a wide range of rooms including office spaces, hospital wards, and hallways to kitchens and front rooms. Flooring is available in two, three, and four-metre widths, and designed to loose-lay, except for a strip of double-sided tape in doorways and along joints.

If you're open to flooring suggestions outside of carpets, Vinyl flooring represents an affordable and stylish option. To find out more about this flooring, including the difference between our three categories of Vinyl, see here.

We understand that cost plays a large part in deciding how to floor your rooms. When working to a budget, it is easy to overlook the importance of proper flooring in favour of cheap carpets. But quality tells and a poorly-fitted, inferior quality carpet will quickly tire, leaving your rooms looking frayed and dirty. For the quality finish your rooms deserve, choose from one of our top 5 affordable alternatives to cheap carpets.

Find out more about our wide range of flooring options by calling the Kennington Flooring sales team on 01865 401 700 or contacting us online here.