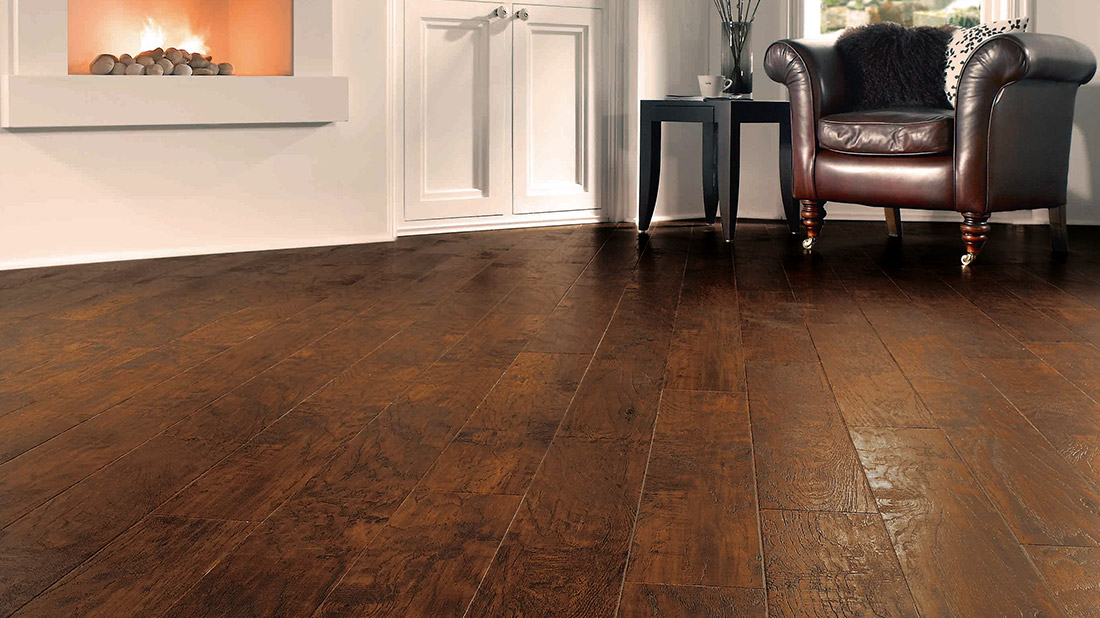 15 Aug

The best types of flooring for small spaces

We all have that one room in our house which is on the slightly smaller side. So how do you make the most of a small room with flooring?

Here are 4 flooring tips from Kennington Flooring to help you solve the problem of a small room.
Choose the Right Colour
Choosing the right colour flooring for your small room can make or break the look and feel of the room. Choose the wrong colour, and the room could feel cramped and almost claustrophobic.
Luckily there are many flooring colours, both dark and light, that can transform your small room into a spacious, striking and comfortable setting. Choosing lighter colours such as pastels or a cream carpet can naturally open up the room, however, it's a common misconception that you should avoid dark colours altogether. When paired with lighter colours on the wall and furniture for example, dark wood flooring can easily make a room appear bigger than it is.
Go Wider and Bigger
Wider flooring options will help minimize a cramped and busy looking room and actually open up the space.
Choosing a wider planked wooden flooring (at least 3 inches in width) can help to make a small room feel bigger, as it detracts the eye when you walk into a room, whereas a narrower plank will draw the eye to the floor and have the opposite effect, making the room look more confined.
Installing the wide planks in line with the longer wall with help elongate the feel of the floor and space too.
If you don't want a wooden plank flooring, you could choose a tiled flooring instead. Carpet floor tiles and luxury vinyl tiles that are at least 12 inch squares can help you make a small room feel more spacious.
Don't Use Too Much Finish
There is a wide choice of finish options for your wooden flooring, however we'd advise against using too much of them. Too much finish on the floor could draw the eye to the floor, thus making the room appear less spacious. Our advice would be to keep it simple and don't overdo it with finish.
Less is More
Keep floor accessories to a minimum if you want to make your small room appear larger. We're talking about rugs, floor cushions etc. The key tip here is less is more!
Keep the floor area as clear as possible to give the impression of more space in your small room.
For more tips on flooring, whether it be for your living room, bathroom or kitchen, get in touch with the team at Kennington Flooring today.