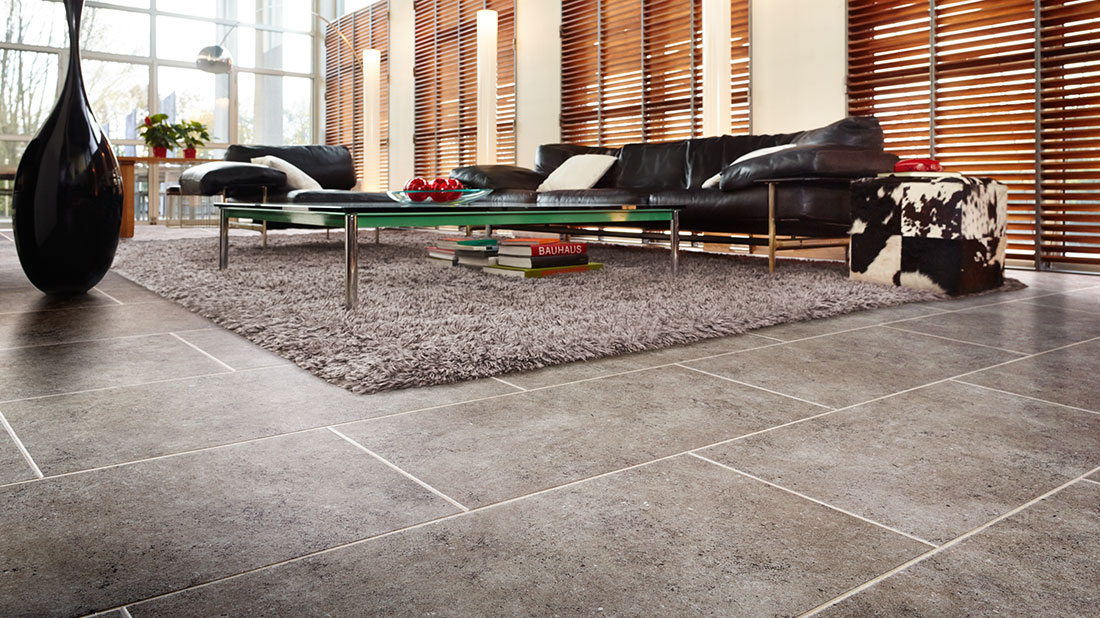 02 Jan

6 Types of Luxury Vinyl Tiles

Luxury vinyl flooring is the perfect solution in both home and commercial installations. They're naturally warm underfoot, quiet to walk on, extremely tolerant of moisture, ideal for kitchens, dining rooms, and bathroom spaces.

It combines the very best of today's materials and manufacturing processes to deliver both luxury vinyl tiles and planks. And with advanced printing technology, luxury vinyl tiles can be produced to mimic a wide range of materials and styles. 

Here are 6 luxury vinyl tile styles which will look great in your home or commercial space. 

Oak

Also available with textured and embossed finishes, luxury vinyl tiles can mimic the feel of natural materials such as oak, or even tigerwood. Oak can complement almost all types of styles in your home or commercial space and is one of the most popular choices for home installations, due to its versatility, cost-effectiveness and classic and stylish effect. 

Pine

For another wood style that'll last for years, you could also choose pine. Luxury vinyl tiles in the style of pine are super stylish, easy to clean, easy to install and very durable. These tiles are a perfect option for a young household, especially in a kitchen or bathroom. 

Stone

Advanced printing technology means you can install natural and authentic looking stone looking tiles in your home or commercial space, with all the benefits of luxury vinyl. Being heavily cushioned and warm underfoot, long lasting and affordable, stone-style luxury vinyl tiles are the perfect choice for your kitchen – and what's more, you won't be able to tell the difference. 

Slate

Real slate tiles are super stylish but can be very costly, therefore luxury vinyl tiles that mimic slate are a great and affordable alternative for those that want to combine comfort and style in their home. 

Slate effect luxury vinyl tiles are also much easier to fit and easy to clean and maintain. 

Metal

Metal style vinyl tile flooring can create a luxury, modern and striking impact in any room, especially in a kitchen or bathroom with modern features. You can also have the option of a variety of sizes and a non-slip surface for a safer, more practical bathroom option.

Patterned

Luxury vinyl tiles can also come in a wide variety of patterns, such as Moroccan tiles, with which you can inject different shapes, colour, contrast and character into your flooring, whilst reaping the multitude of benefits that come with luxury vinyl. 

Our vinyl flooring is available in 2, 3, and 4 metre widths. Visit our vinyl flooring Oxfordshire showroom today to browse our full range.