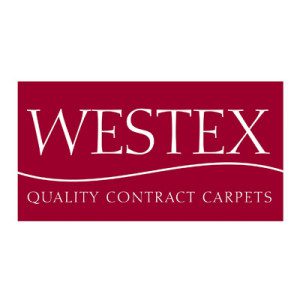 Westex Carpets manufacture high performance carpets in a wide range of colours with a choice of designs and styles in both 100% wool and 80% wool 20% nylon blend.
Westex Carpets have 5 major ranges of carpet for you to choose from.
The Ultima Twist Collection has over 136 colours to choose from.
The Natural Loop collection features a fine 3-fold yarn, which provides a strong carpet yarn that won't pill or crush;
The Westend Velvet collection is a deluxe wool blend carpet range it is also complemented with the Troika range containing some of the most luxurious carpets ever made.
The Ascot Saxony Range are some of the best carpets ever made. These luxury carpets are manufactured to the very highest specification.
The Designer Stripe & Point Collection is a quality striped twist, with subtly complementing colours, Designer Point is a quality design using the same 2 complementing colours.
You can be assured that, with such a large range of designs, finish and colour, there is a Westex carpet ideal for you.