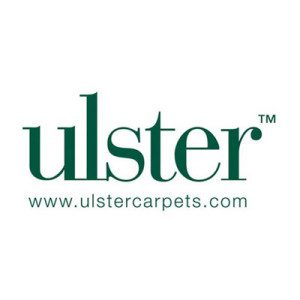 Manufacturing since 1938, Ulster Carpets have long held a reputation for superior quality and luxurious carpets.
Ulster are a distinguishable brand in the global carpet market due to their focus on design, innovation and constant pursuit of excellence.
Family – Owned
The business remains family owned, with a commitment towards employing locally skilled craftsmen and women. Generations of skilled and dedicated manufacturers have proudly woven Ulster carpet at the original Castleisland site in County Armagh.
British Heritage
Ulster are proud to produce high quality carpets within the UK. The dyeing, weaving and finishing of the wool is made at Castleisland, with the processing of the material is completed at Ulster Yarns, Dewsbury.
In addition to high quality manufacturing Ulster also focus on exceptional design. They have a talented and qualified team in Kidderminster who translate their creative ability into producing beautiful and stylish carpet ranges.
Ulster keep every part of the manufacturing stage managed within Britain and the level of control means customers are a guaranteed high quality product.