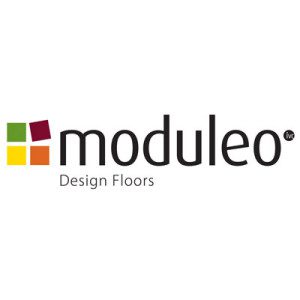 If you are searching for luxury vinyl flooring that combines the authenticity and style of natural products with tough and resilient durability, then look no further than Moduleo.
Moduleo flooring is carefully designed to reflect the unique features and textures found in nature. Each of their planks avoid repetitive patterns and therefore each piece has its own personality and truly unique feel.
Moduleo boasts three main product ranges:
All their ranges offer stunning wood and stone effect finishes, these include oak, wenge, teak, pine, elm, maple, concrete, slate, bluestone and granite.
Select
This beautiful type of flooring is designed for home use only and comes with a 15 year guarantee, so you can be certain your flooring will last long into the future.
Transform
If you are looking for extra rugged durability, then Transform is ideal. This can be used in both home and commercial properties and provides a hard-wearing top layer to ensure your vinyl remains in beautiful condition.
But don't just take their word for it, Moduleo offer a 20 year guarantee for Transform.
Impress
This product boasts the same benefits of Select and Transform but with the addition of a registered emboss texture. This allows for a more natural and realistic feel as you can feel and see the actual grooves and knots of the flooring.
Overall Moduleo flooring is not only stylish but also is moisture resistant, scratch reisistant, sound and heat absorbent, R10 rated slip resistant and incredibly easy to clean.
Moduleo's unique Protectonite PU wear layer also helps to protect the flooring from scuffs, stains and dirt, so you can be certain your luxury vinyl flooring remains in excellent condition.