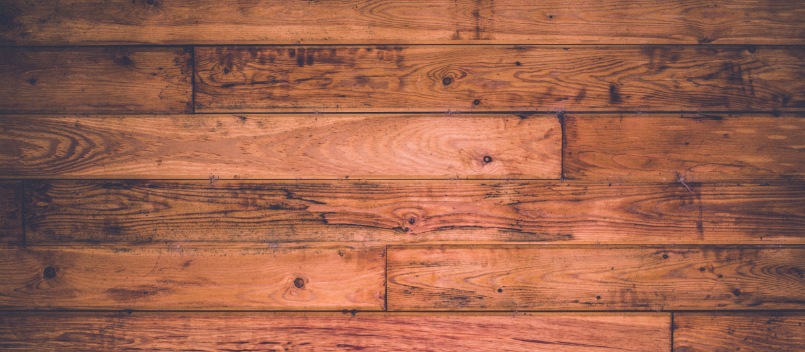 08 Jun

How To Care For Your Wooden Floor
A six-step guide for caring for your wooden floor
Learning how to care for your wooden floor is important for maintaining its quality and condition. Keep your timber boards beautifully polished for years to come with our helpful five-step guide on how to care for your wood floor.
How to care
Step one: Footwear
Sharp, spiked, or heeled footwear can cause physical damage to wooden flooring in the form of scrapes, scratches, and indentations. Damage of this kind can be costly and time-consuming to repair.
When considering how to care for your wood floor against potentially damaging footwear, the best way is to request that shoes and other footwear is removed before entering the room.
Step two: Dry methods
The use of water on wooden floors risks damp and rot. Even flooring finished with polish or varnish can become compromised where wear and tear weakens the finish. Damp or rotten flooring is both unsafe and unpleasant, requiring costly repair work.
The easiest way to avoid this problem is to restrict yourself to the use of dry methods like dusters and soft-bristled brooms. Microfibre mops are especially effective at picking up dust and other small dirt particles.
Step three: Dangerous products
Certain products can cause irreparable damage to the finishes used to protect wooden flooring. When used, these products can strip away the protective layer, leaving it more vulnerable to other forms of wear and tear. Many of them also leave residue that makes reapplying the protective layer difficult.
Simply put, avoid the use of oil soaps, liquid or paste waxes, or any cleaning products containing citrus, tung oil, or silicon.
Step four: Gentle materials
Rough cleaning aids can cause physical damage to your flooring and its finish. Like damaging chemicals, this can affect the quality and condition of your flooring, as well as weakening it against other forms of damage.
Cloths should be made of soft fabric. Scouring pads should be checked before use, to make sure they don't contain metal fibres. Brooms should only be used if the bristles are gentle.
Step five: Specialist cleaners
The kinds of cleaning chemicals that you can safely use on your flooring depend precisely on your flooring type and what you have used to finish it with. This means cleaning products are highly specific to certain finishes. Two-in-one cleaners contain a mixture of chemicals, increasing the risk of you using the incorrect type for your flooring.
Using the wrong kind of cleaning chemicals on your floor can strip away its finish. It is much safer to avoid two-in-one cleaning products altogether.
Step six: Floor sanding
Floor sanding carried out by professional fitting teams can improve both the appearance and the life of your wooden flooring by years. The process includes repair work, refinishing, and buffing, for a glossy finish and beautiful wooden flooring.
If you have any questions about floor sanding, see our FAQ page.
Learning how to care for your wooden floor shouldn't be difficult. Your supplier should be able to advise you on the best way to clean and maintain your flooring. Consult with them when purchasing your flooring, or return to them if you have any questions.
View our beautiful range of Laminate, Solid Wood, and Engineered Wood Flooring or contact us with any questions.